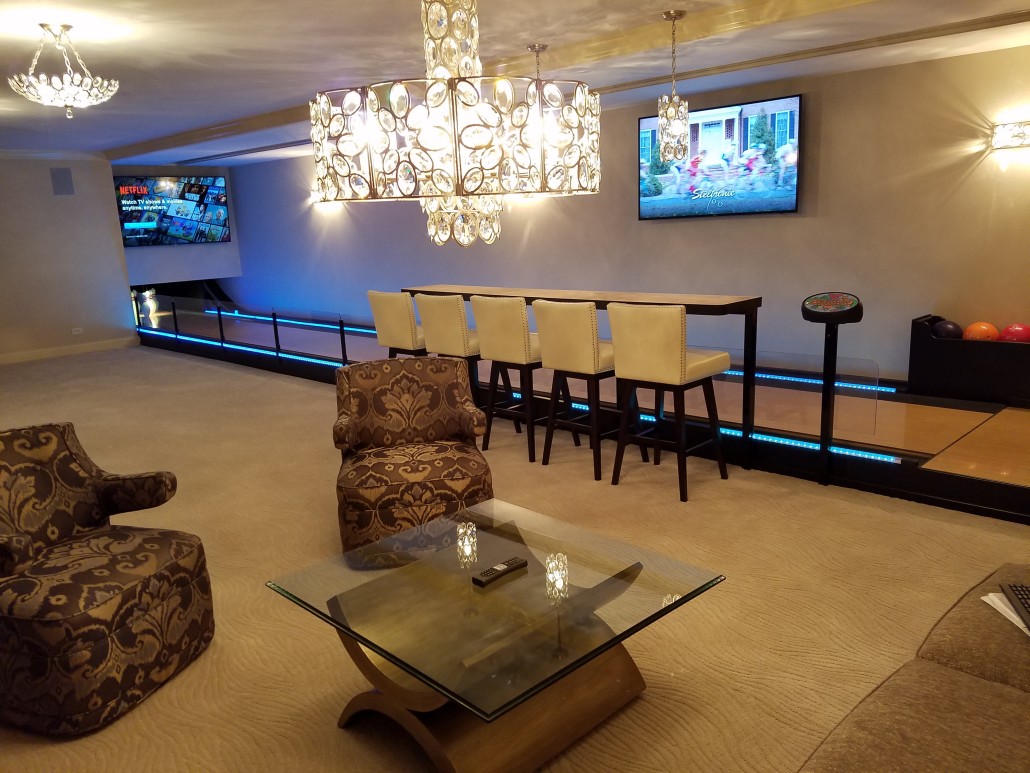 Your choice, Full Size Ten Pin Bowling, 50% to Scale Mini Bowling even Duck Pin Bowling for your Home.
Our full size Bowling ranges in length from 34ft to a regulation 84ft in length.  Our Mini Bowling units range from 21ft to 46ft in length.
We have a team of cabinet makers & pre-fabricate your bowling system at our facility and leave all the construction dust with us.  We will deliver directly to your home and assemble your system on site.
A residential bowling alley is the perfect complement to any home recreation area.
This type of decadence was only reserved for the uber rich. Many captains of industry chose to install a lane or two in their estates.  Even your tax dollars have contributed to our nation's bowling room at the White House.  
Now you can indulge.  Bowling for your home is a very real and very affordable amusement showpiece.
All you need to provide is a flat floor and a 208V/240V electric hook up (standard washer/dryer type)  Infinity provides the rest.