Because Everyone Can Go Bowling!
Demographics for Bowling Spans the Socio-Economic, Age & Color Spectrums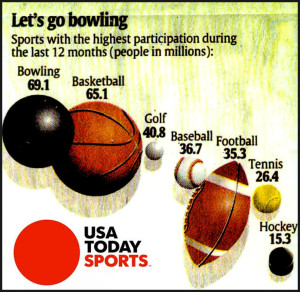 Bowling is an attractive investment because everyone can Go Bowling!  The demographics for bowling spans the Socio-Economic, age & color spectrums. 
There are very few limits concerning age, occupation or race.  From the CEO to the Janitor … Mom, Dad, Brother or Sister … Grandma & Grandpa … Boyfriends or Girlfriends all like to bowl. 
Guys or Girls night out … Date Night … School or Church Events … Birthday Celebrations … Corporate Outings all are occasions to bowl.
You have the opportunity to provide the place they will want to go.  Bowling will enhance your ability to become the primary provider of leisure entertainment in your area.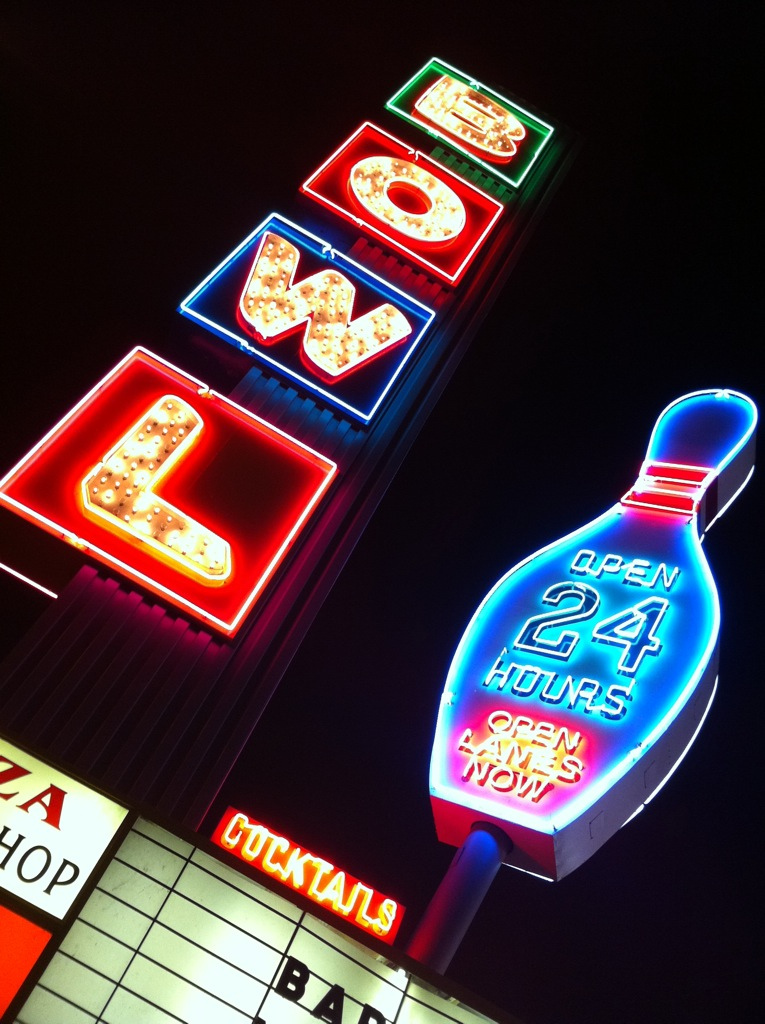 MiniLane making dollars
&

sense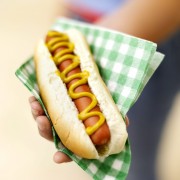 Properly priced & promoted, Mini Bowling can typically pay for itself in less than 12 months time.  This can yield a first year gain of over $3 to every $1 invested!
EXTRA MUSTARD – Food & drink revenues are perfect complements.  Unlike any other activity, bowlers eat a lot, drink a lot and have a bunch of fun while participating.  For every dollar spent on bowling, TWICE as much can be spent on food & beverage!
After the initial outlay of capital for equipment, there is virtually no marginal cost involved in the selling of a game of bowling.
The obvious result is the ability to increase the volume of business while incurring little, if any, additional expense.
Your investing in a CLASSIC attraction, not a novelty game that is going to die off in 6 months.  Once paid for the attraction is pure profit.  Evaluate the investment over a 5 year period…a 10 year period…Even after 20 years this baby performs.  No GAME can compare!
Bowling is a Proven Destination Attraction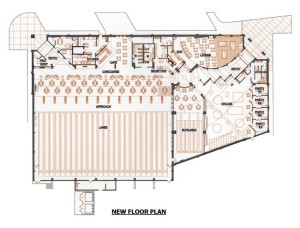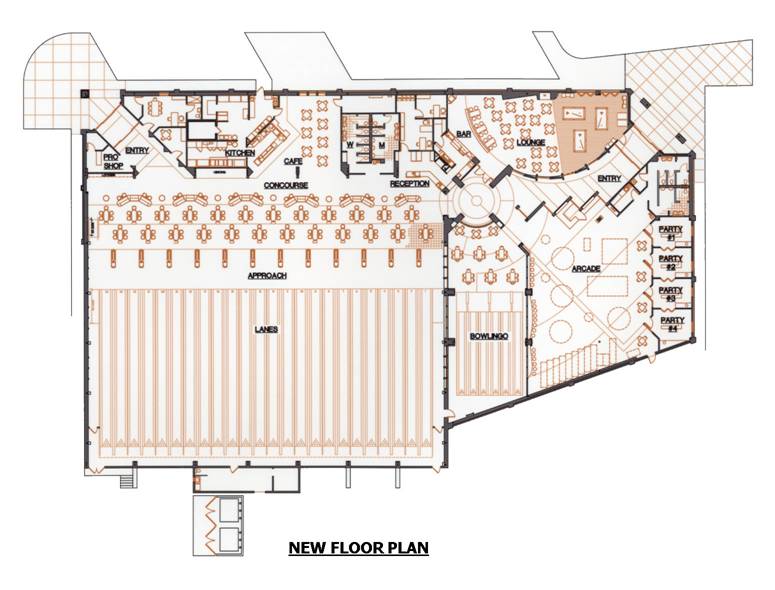 Traditional bowling centers are proven destination showplaces, a testament to the popularity of the attraction.
Adding Mini Bowling can make a good thing even better.
Bowling centers that include mini bowling to their traditional bowling business have expanded their demographic appeal. 
Smaller kids, even toddlers, bowl sooner and seniors can continue the sport they have long enjoyed.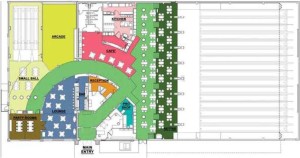 Whether you are a bowling proprietor looking to reconfigure the number of lanes in your center or a FEC planning an expansion or a new investor looking for a major attraction for your venue, Mini Bowling makes dollars and sense.
The TenPin Arcade

This floor plan represents the same space that (6) lanes of full size bowling with a 5′ side aisle would require.
(6) traditional lanes of bowling can be transformed into (4-6) Mini Lanes plus (3-4) air hockey or billiard tables, (40-50) redemption games with a fully stocked prize counter.  Layout 125′ x 40′.